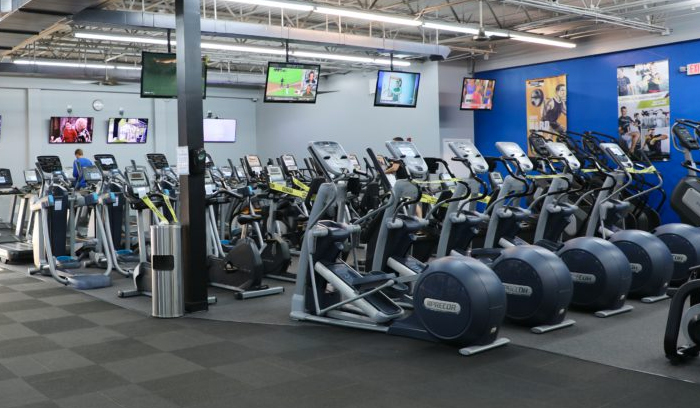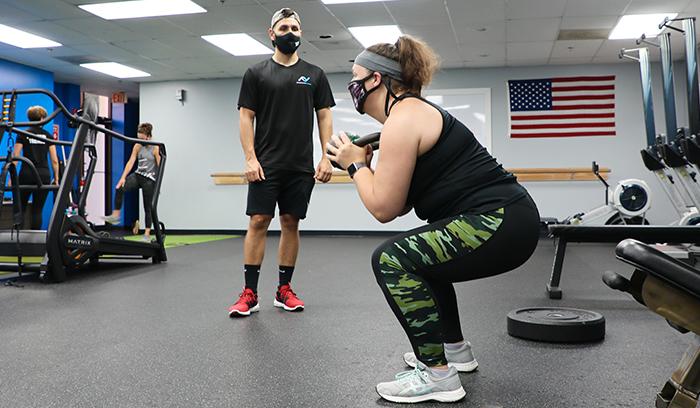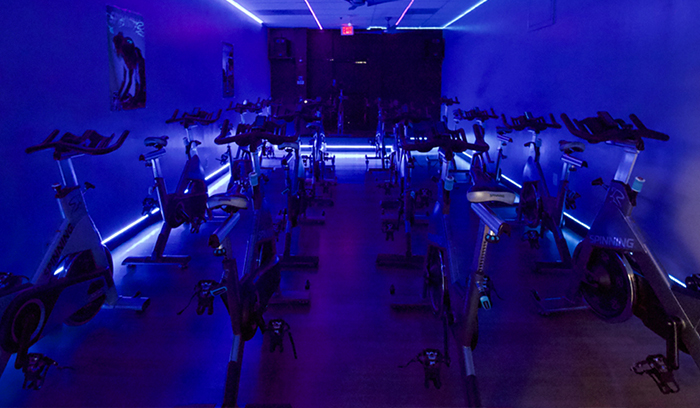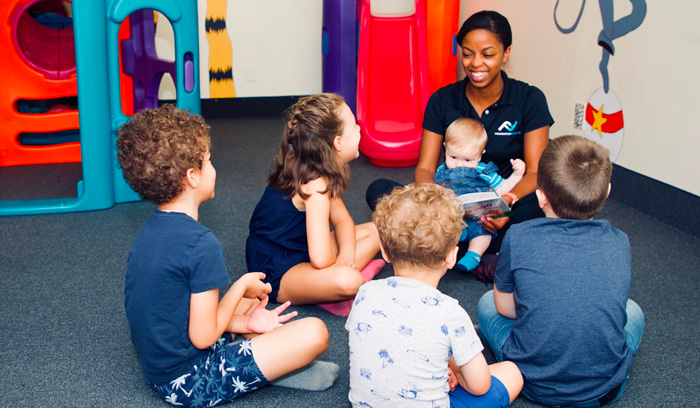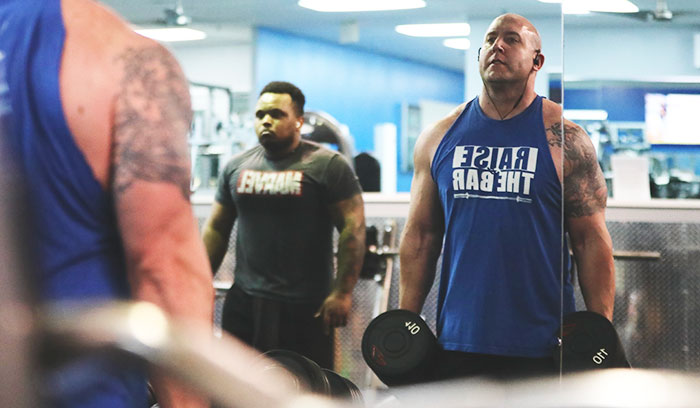 HERO, BUDDY, STUDENT, SENIOR
SPECIAL MEMBERSHIP PLANS FOR MILITARY VETS, STUDENTS AND SENIORS.
$55
/monthly
*With discount applied*
12 MONTH MEMBERSHIP
12 MONTH AGREEMENT THAT IS PAID ON A MONTHLY BASIS.
$55
/monthly
*With discount applied*
ADULT MTM MEMBERSHIP
MONTHLY MEMBERSHIP WITH NO LONG TERM COMMITMENT.
$62
/monthly
*With discount applied*
Good place for lifting and cardio. Always has a squat rack and bench open. Gavin at the front desk is quick, efficient, and thorough.

James Masterson
02:02 26 Jul 22
Awesome experience. Gavin at the front desk was extremely helpful. Love the gym. Never a wait for equipment. Highly recommend.

Patrick Crain
15:20 22 Jul 22
Great gym. The staff is super friendly and the machines and other equipment are maintained and fairly new. The only gripe I have is that air circulation is poor and some rooms get hotter than others. Also, they kind of "bribe" you to give them a 5 star review to get money off every month for your membership. So the one thing I would suggest is instead of them saying "leave us a 5 star review", they just tell people to leave a genuine review of their experience.

Rachael Light
20:47 15 Jul 22
Been a member for about 5 years now and this place was my go to right after Covid restrictions started to lift. This has always been a welcoming environment, especially early Saturday morning sprint classes (w/ Chloe). Hated to leave because I had to move, but Annapolis definitely has a hidden gem in this facility.

Darwin Wright
18:10 15 Jul 22
A real gym. Gavin is helpful and encouraging me and others to stay fit. I like the real gym feel, raw yet classy!

Eric Christopher Hudson
00:52 08 Jul 22
Excellent gym with clean equipment! Staff is very friendly and welcoming.

Daniel Smith
19:04 01 Jul 22
It was very easy to join. Gavin at the front desk was very helpful and made the sign up process easy. After only a few workouts, I can say I'm very happy that I joined. This gym has everything I need.

David Kersey
15:01 25 Jun 22
Great gym best hours and great service Eduardo is the best!

Welder Morales
01:00 25 Jun 22
Muy buena atención, Eduardo me brindo un excelente servicio.

Uriel Martinez
00:59 25 Jun 22
Awesome staff and a clean gym!

Outstanding support and staff, facilities are in great shape and lack for nothing.

Alexander Skojec
16:00 23 Jun 22
Great, affordable mid-sized gym. They have a wide range of equipment - hammer strength, TRX, various cable machines and more. Multiple areas to work out so it never feels cramped. The hours are convenient and the staff is great.

Susan Hill
13:58 23 Jun 22
I've been a member of foundation fitness for a few months and recently started sessions with a person trainer. I found AJ Johnson on their Instagram and couldn't be happier! AJ always switches up the workout to keep it exciting and he's very knowledgeable. He has also helped me become more comfortable with using the machines when I come to work out by myself. If you're looking to try out some personal training sessions I highly recommend AJ! The gym itself is super clean, the staff is very friendly and typically it's not too crowded.

Alyssa Keegan
13:29 21 Jun 22
Great environment and a bunch of friendly staff! Shoutout Gavin at the front desk!

Julio Ardon
12:05 21 Jun 22
Amazing. Cecelia was awesome at check in too. Thank you!!!

John Costello
16:00 18 Jun 22
When I decided to join the gym, the front desk staff was super helpful with my application and gave me all the information I needed. Because of my goals I decided to go with a personal trainer and they paired me with the best trainer for what I wanted to accomplish. My trainer AJ is fantastic. I have been training with him for almost two months and I have learned so much. I am always encouraged by my trainer and feel very comfortable with my experience and impressed with my results. I feel so much stronger and more confident in the gym thanks to my experience at foundation fitness!!

Kelly McCoy
17:45 17 Jun 22
I'm a new member and so far this is great. I love the combination of a full gym with the options of classes. I've tried different types of they're classes and they are awesome! Staff is great and attentive and cannot beat the prices.

Excellent gym would recommend

Jeff Handley
20:20 09 Jun 22
This gym is a happy place. It's always clean and there are always people working out - but it is never overcrowded. The staff is exceptional, helpful and friendly.

Tripp Holton
22:57 08 Jun 22
I love the staff! They are very friendly and welcoming!

Olivia Bishop
21:56 06 Jun 22
I am 75 years old and have been going to a gym for over 10 years, ever since I retired. AJ Johnson has been my trainer for several of those years and he and I have developed a good working relationship. He helps me to use the machines properly and is a good communicator. We text back and forth if I have some kind of problem that maybe I can't be there some days. I highly recommend him as a trainer if you feel like you need one. He is friendly and very knowledgable of the machines and how to use them and also of the personal use and limitations for someone who has some health or body issues. Overall he's just a good guy and is a very good trainer..

Ronald Buck
13:23 05 Jun 22
They keep the place clean, well organized, and handle any issues quickly.

Michael McGeeney
15:04 02 Jun 22

manjot sandhu
22:25 30 May 22
I've been to this gym a few times off and on with some friends and I finally had to sign up myself. I just had a wonderful first consultation with Ross O'Shea. I've been working on developing better healthy habits and determining some more long term fitness goals and he was very informative, encouraging, and helpful. I'm looking forward to progressing on my fitness journey here!!

Madeline McArdle
00:11 26 May 22
Excellent facility and staff.

Pat Milone
23:07 25 May 22
I recently rejoined when I found out evening childcare hours were open again and my kids and I love it. The staff and management are always great if an issue or question comes up and my kids absolutely love going to childcare. I was worried since they are little older than when we last belonged but they ask when I pick them up from school if they can go and the childcare staff are awesome with them.

Gavin was very helpful and courteous while helping me sign up for the membership as well as touring the facility. The staff are very welcoming, the gym is clean, and the members are nice as well.

Thomas Edwards
20:51 23 May 22
Outstanding facility with a support staff always willing to help. Very clean with up to date equipment. Sorry I have to leave but will rejoin when I come back to the area.Rick Ammon

Jack Greene
11:57 21 May 22
We've been coming since February and love being able to have childcare. Our kids (almost 3 and 1) enjoy coming and the oldest asks to come to "gym nursery " every day. The equipment is well maintained and all the staff are very friendly. Would recommend to friends, especially those with kids!

Vicky Shoemaker
15:09 19 May 22
Just a quick shout out about AJ Johnson, my personal trainer at Foundation Fitness. He has been very professional in getting my strength and balance back after breaking my neck.He's been punctual and not afraid too push me to reach new goals. I highly recommend this young man as a training coach.

Michael Carpenter
17:31 17 May 22
Great gym with friendly staff and good hours. Not overcrowded like other places.

Great facility with even better equipment. And reasonable membership fees.

Mike O'Halloran
19:09 16 May 22
Absolutely love it here! Couldn't wait to cancel my membership at another gym!

Paige Bowie
16:38 16 May 22
Gym is clean and staff are courteous.

I have had a membership at this gym for over 2 years and I have nothing but positive things to say! The staff is always kind and welcoming as well as helpful. The gym is clean and there is plenty of equipment that you could possibly need! Great gym for the price!

Morgan Tylor
21:42 05 May 22
I have been a member of Foundation Fitness for a few months now, and I love it! I inquired about their personal training services when I signed up, and they matched me with AJ Johnson, which has been a great fit. AJ is super knowledgeable and creative. He always changes up the workouts and makes them fun. Training has helped me feel way more comfortable as a newcomer around the gym. As for the gym itself, the equipment and layout are excellent! There are a lot of options and a good overall environment.

Alexandra White
19:39 04 May 22
Great gym! Very clean and lots of space! The sauna and steam rooms are very well kept

Fahad Sayed
12:52 04 May 22
Basic gym that is affordable.

Pamela Godfrey
21:57 03 May 22
Great managers, staff, trainers and facility! Fabulous gym!

Dega schembri
19:28 03 May 22
Gym is so nice to workout!!! and Gavin the front desk guy it's a nice and friendly guy!!

Joel Menjivar
00:36 30 Apr 22
I have been a member at Foundation Fitness for over 2 years and Ever Since Gavin Joined Foundation Fitness he has provided the gym with exceptional service and is super friendly and helpful towards all members. I would recommend this gym to anyone in the Annapolis area.

Joseph Lynch
22:35 29 Apr 22
This gym is amazing! The staff are professional, the facility is always clean and there is plenty of equipment available at various times that my son has gone there. My son had an issue with his membership and the management was so kind and helped us resolve the issue with our best interest as opposed to theirs! I'm truly grateful! If you are considering joining a gym, give Foundation Fitness Annapolis a try and I'm sure you will love it also!

Minnie Mouse
20:38 28 Apr 22

Michael Woodward
00:06 28 Apr 22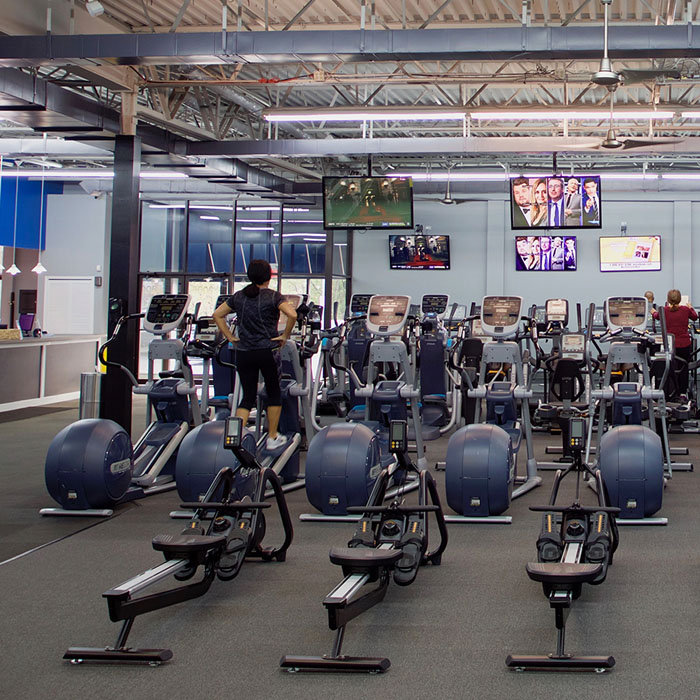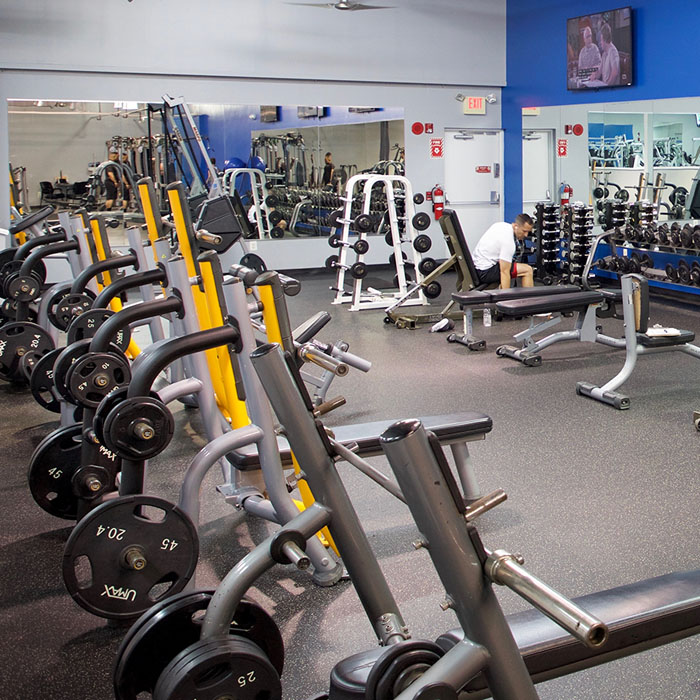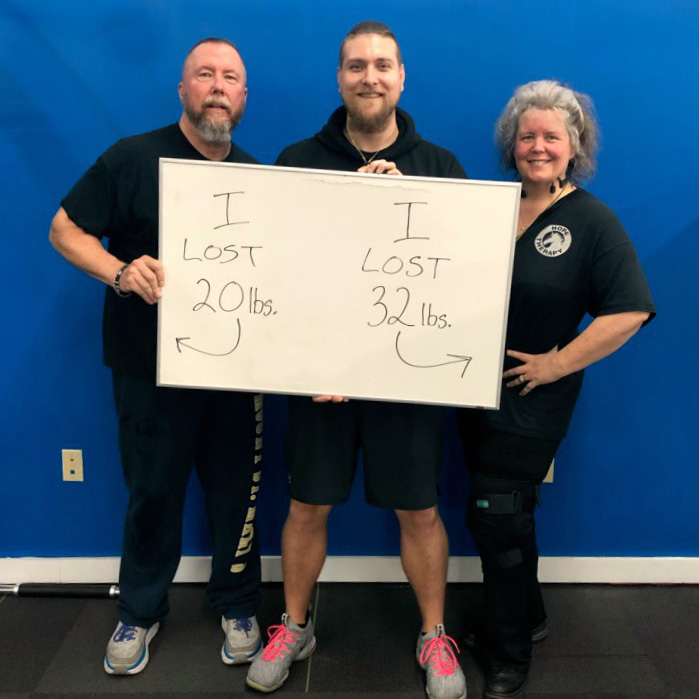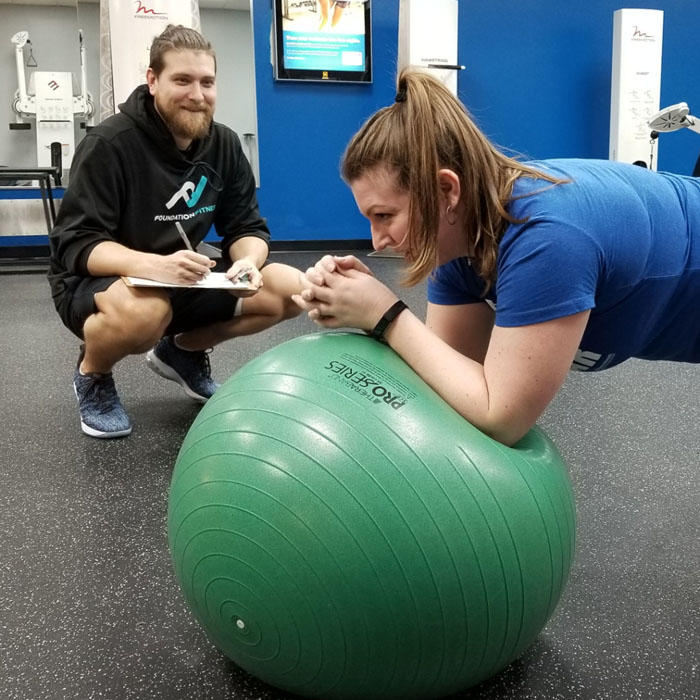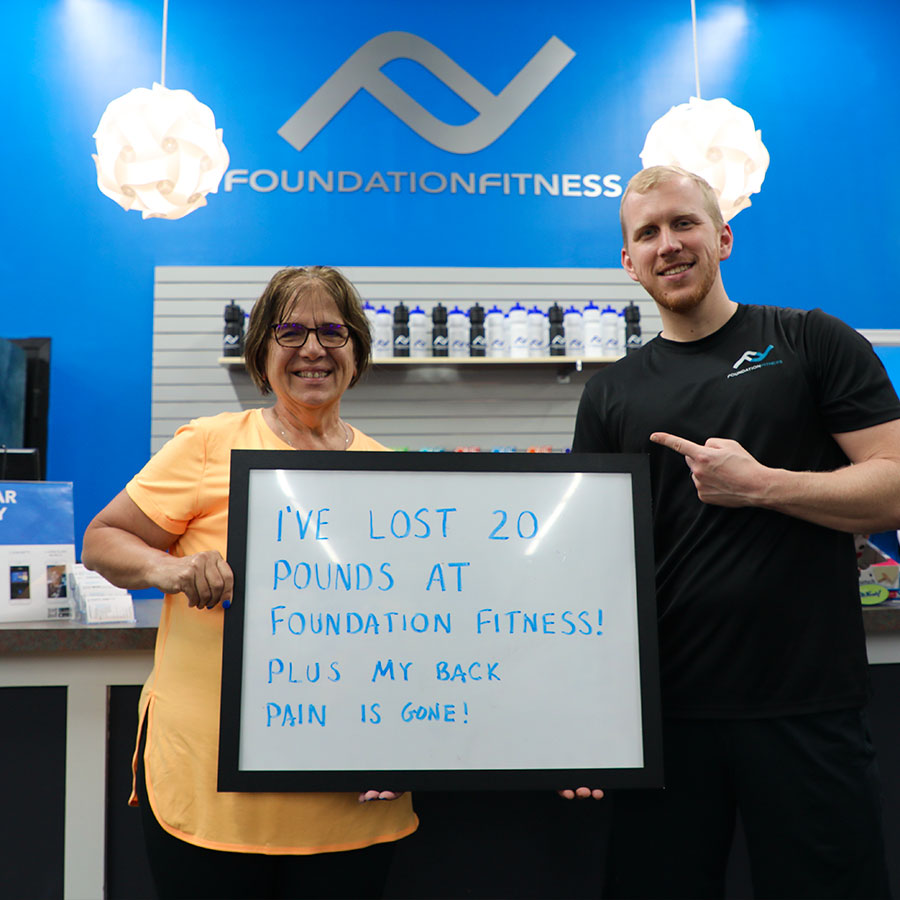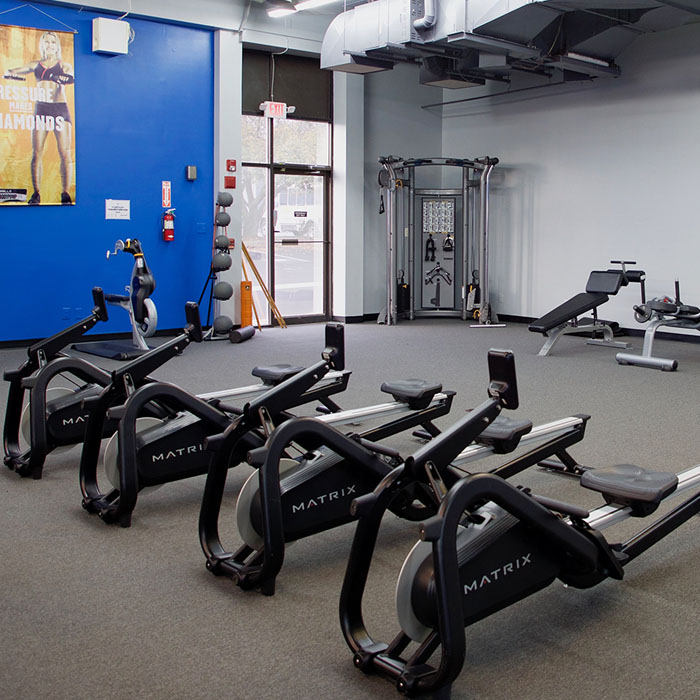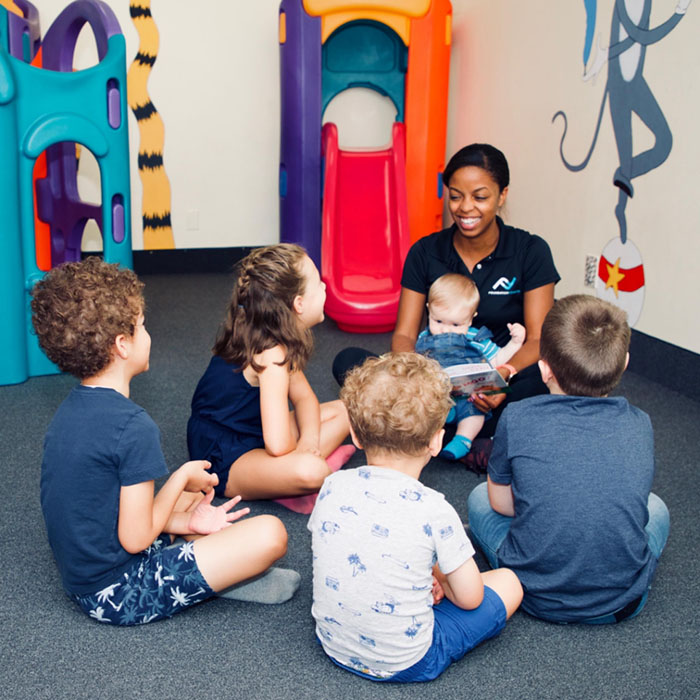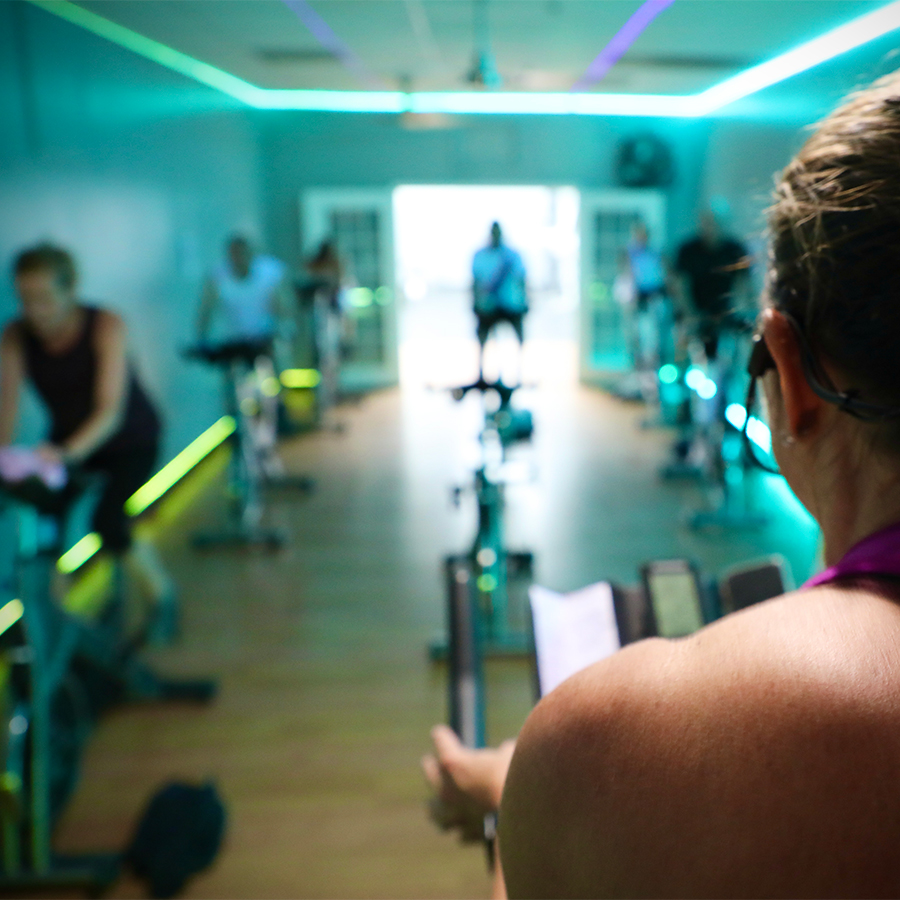 Join the #BEYOURBEST Movement at Annapolis' Neighborhood Gym!